Welcome to City of Birmingham Striders homepage
COBS is a club that encourages participation in running at all levels.
Our sessions across the week are led by qualified leaders with different pace groups supported more info below
Join anytime
********************NEW**********************************
Starting Saturday 26th January 10.15am ZERO to 5K
Jewellery Quarter

email This email address is being protected from spambots. You need JavaScript enabled to view it. for more info
***********************************************************
To find out more including which session best suits you

e mail: This email address is being protected from spambots. You need JavaScript enabled to view it.
Programme and Session Info
for more info email
This email address is being protected from spambots. You need JavaScript enabled to view it.
We have 4 sessions. All are free to attend.
Tuesday open sessions are suitable for everyone

Thursdays tempo session for those who can complete a 5k within 28 minutes


Saturday sessions are longer runs at a range of paces. For these it is more important how long you can sustain a run for rather than how fast.

Sunday are suitable for all, including absolute beginners, experienced runners and all in between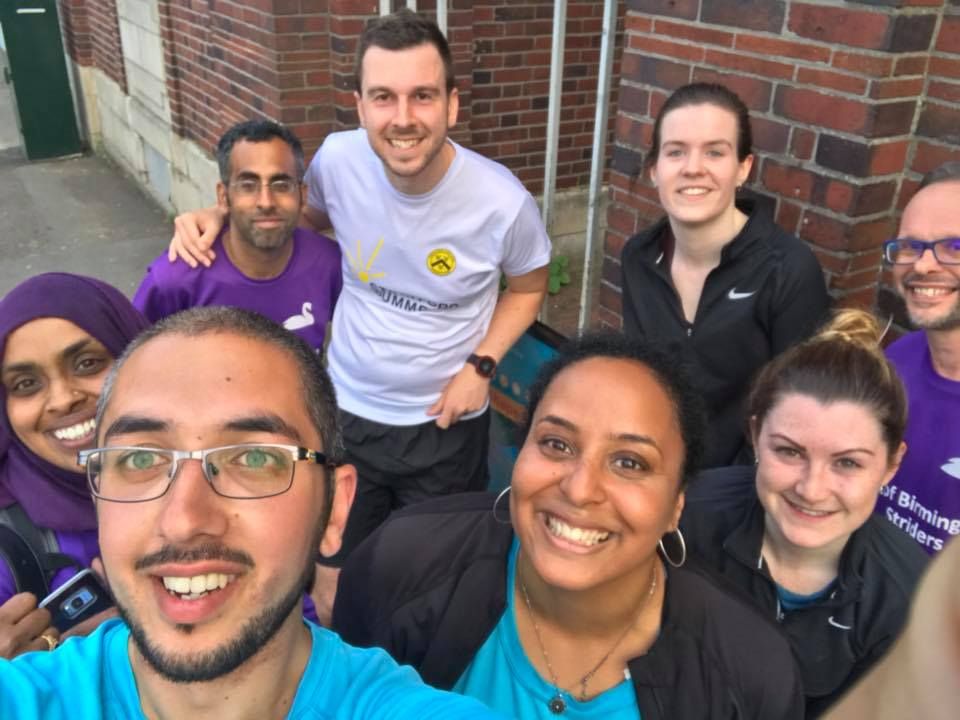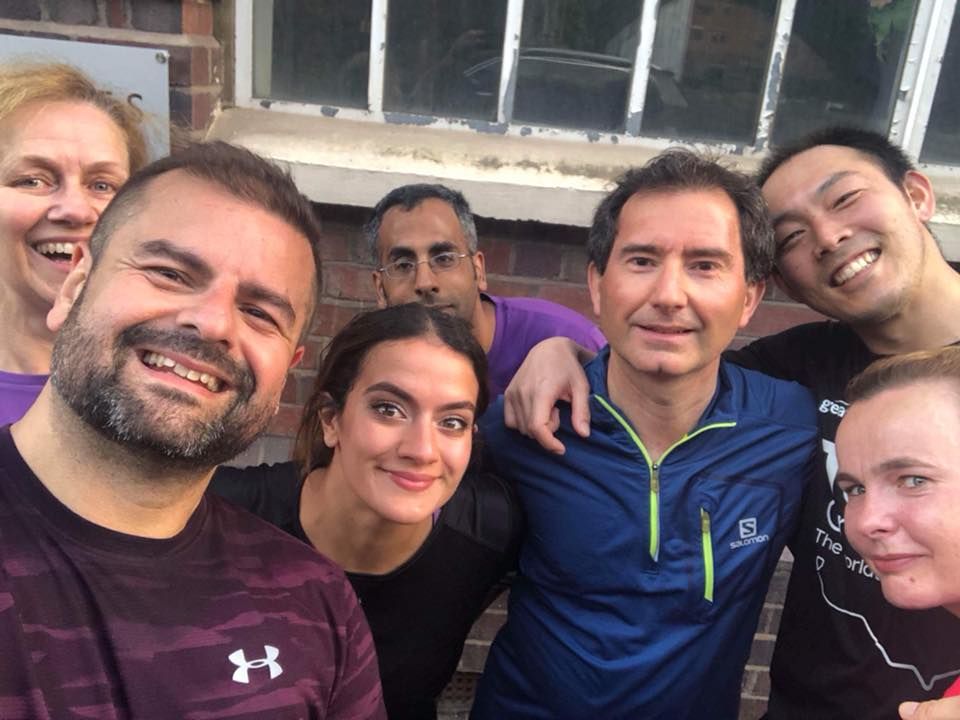 Session further info
Tuesday sessions
Tuesday 7pm (for a 7.15pm start), Aston University
open to all runners who can run at least 1 mile in 14 minutes
Usually finish by 8pm
Thursday evening
6.45pm for a 7pm start, Livery Street

suitable for people who can complete a 5k in up to 28 minutes.
Saturday long run sessions
No Saturday run in December

The next Saturday run will be on 19th January email for more info
Sunday sessions for All Runners

Aston University 11am 
For more info including start time, paces, distance covered and location 
e mail: This email address is being protected from spambots. You need JavaScript enabled to view it.
More about City of Birmingham Striders (COBS)
We are a UKA affiliated club, emerging from Yoga Haven run club which was established in 2012. 
There is no cost per session
 You do not have to be a member to join sessions
Standard membership costs £30 and covers any part of the April to April year. The sooner you take up membership the more time you get as a member. However membership can be started at any time from April n one year to March in the next.For more details please see the club membership page.

Sessions are led by UK Athletics qualified running leaders. 
Club leaders for 2018-19 are Nav, Lisa and Seth.
Club leaders are supported by session support leaders who may also be fully qualified run leaders. On occasions a session may be led by a session support leader.
Our run sessions are open to any age from 12 years old upwards. 12 - 16 year olds must have written approval from an adult who is responsible for their care.
--------------------------------------------------------------
There are local, county, and regional level races that we promote within the club and support within our training programme. To represent the club in races, and to enter relays and cross country you need to be a member and wear the club vest. See the Race Details page for more information.